Temperature control is a process where the change of temperature between a substance or space is monitored to detect any variations. This temperature is then adjusted if necessary to the desired requirements.
Why do I need temperature control products?
Room and equipment temperatures can directly affect your laboratory equipment, which will also affect the accuracy of experiment results.
If a piece of equipment overheats, it won't perform correctly. Stored samples must also be monitored to guarantee that they never fluctuate outside of the set temperatures to prevent cross-contamination or in-accurate results.
Additionally, the physical properties of a substance can alter when temperatures vary. This will lead to any testing becoming unreliable, so it's imperative that your temperature control is accurate.
What temperature monitoring requirements must I follow?
In the UK, there are regulations that must be followed to ensure that standards across laboratories are uniform.
Optimal temperatures and storage requirements must be adhered to so that there is no risk of results being skewed.
What is used in a lab to control temperature?
In order to achieve optimum results, monitoring the temperature of equipment including water baths, cryo-compressors and thermal cycles is essential.
Below is some of the most common equipment for controlling temperatures in laboratories.
Air blast coolers
Air blast coolers control the temperature of water, glycols and oils using ambient air as the coolant. These are more cost effective for large amounts of cooling, when the set point isn't below ambient, or you just need to keep things from getting too hot.
Indoor chillers
Indoor chillers are important for when excess heat needs to be removed efficiently. Our compact range of chillers can make the most effective use of your lab space.
Heat exchangers
Heat exchangers are great when you have a source of water cooling, but it's not enough for your application. This is useful if your application needs different fluid to the main system, tighter control, or better stability than your house water could provide. Please note a heat exchanger would require a house water side.
Outdoor chillers
Outdoor chillers provide a reliable supply of process coolant at constant temperature and pressure. Putting these outside saves vital space inside the lab, reduces the strain on air conditioning systems, and the noise in the room.
When used correctly, the temperature monitoring systems will be able to alert lab staff when something has gone wrong so that they can ensure everything is running correctly.
Top 6 temperature control products
Compact recirculating chillers
Compact, robust and versatile, the KT range of chillers from Applied Thermal Control (ATC) are a mainstay of many laboratories.
Originally developed to cool turbopumps, the range is compact, with a small footprint. KT chillers are designed to run continuously and reliably.
The chillers are vented on all faces and located on casters to allow for flexible use, including being effortlessly situated either on top of or underneath benches.
Laboratory chillers and recirculation chillers
The K1 and K3 were the very first chillers designed for the ATC range. They offer a versatile cooling platform for most laboratory, manufacturing and quality assurance applications.
Both units are commonly preferred for their superior cooling performance, combined with high output pressure and flow rates.
Precision industrial chillers
The K4, K6, K9 and K12 provide maximum cooling power whilst still maintaining a small footprint and excellent temperature stability of +/-0.1˚C.
With space inside for a variety of pump options, including centrifugal and positive displacement, these systems provide an excellent platform for almost any application.
Perfect for cooling cryo-compressors, these units have become popular in the laboratory.
Outdoor chillers
The W-series chillers are robust, dependable workhorses that provide a reliable supply of process coolant at constant temperature and pressure.
Combining a high efficiency, corrosion resistant plate heat exchanger, compressor and a non-ferrous pump, the W-series is suitable for both glycol and deionised water.
Water heat exchangers
The XF range of floor standing heat exchangers are designed for use with primary house water circuits, providing cooling to applications for which the facilities water might not be suitable.
The closed loop water to water exchangers utilise chilled facilities water to remove heat from the process coolant via a heat exchanger, providing an efficient way to cool without the need for additional refrigeration plant.
They also provide a barrier thus protecting your process coolant from potentially harmful cooling water that may be contaminated by corrosion or bacteria.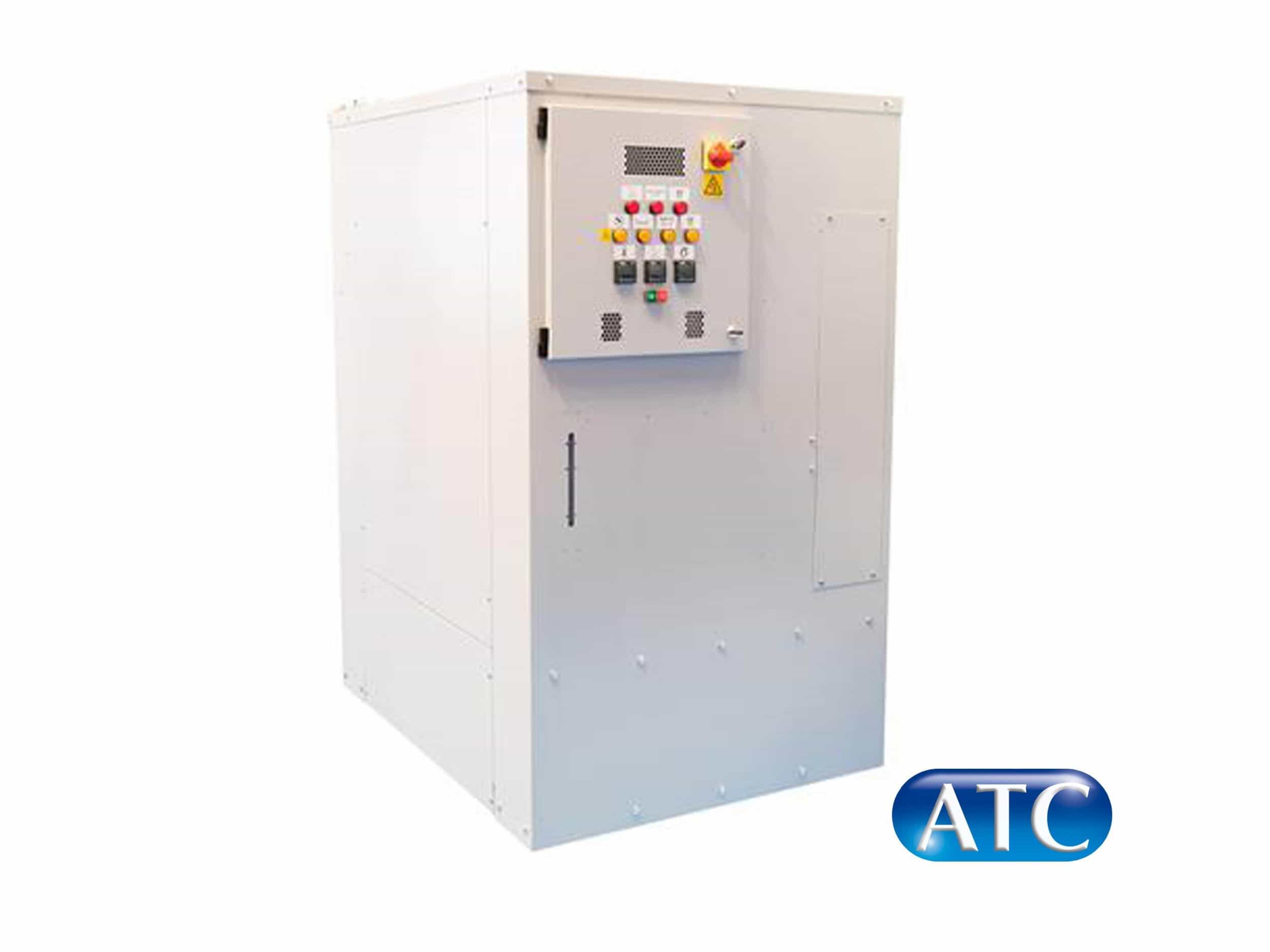 Mini eco chiller
The Mini chiller is the most energy efficient chiller ATC have produced as all of the internals run on 24 volts.
Designed to augment the KT range, the Mini combines excellent cooling performance, a smaller footprint and new touchscreen controller.
The low noise variable speed fans make the Mini whisper quiet and the perfect addition to your laboratory.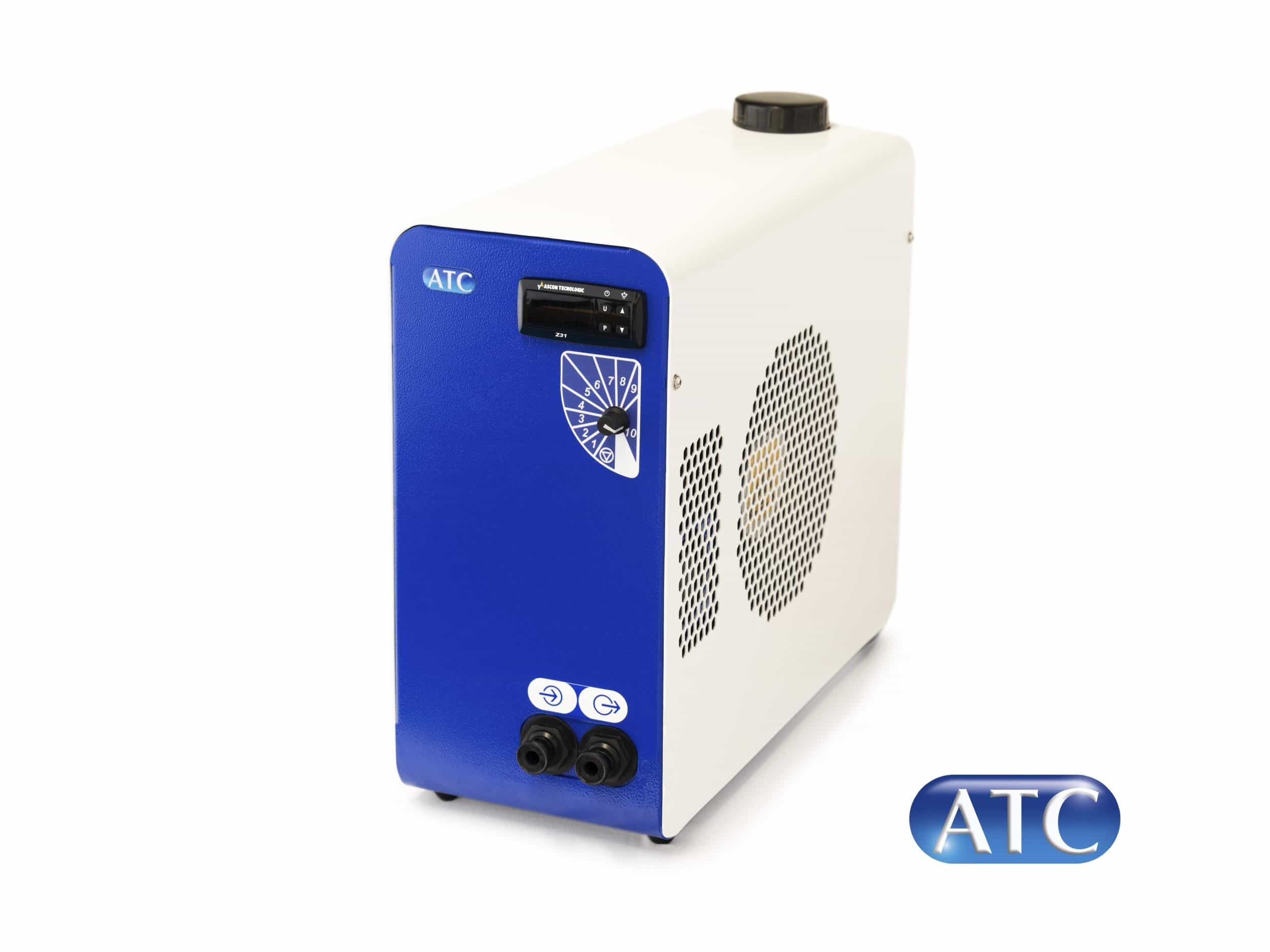 About ATC
Applied Thermal Control manufacture and supply chillers worldwide. They work closely with LC Services to provide our customers with re-circulation chillers, water-water heat exchangers and air blast coolers designed to optimise performance and reliability.
Our Service Manager says "We recommend ATC as they provide reliable water to water exchangers and air blast coolers that are high quality, and recirculating chillers which can accurately measure the temperature to +/-0.1C,"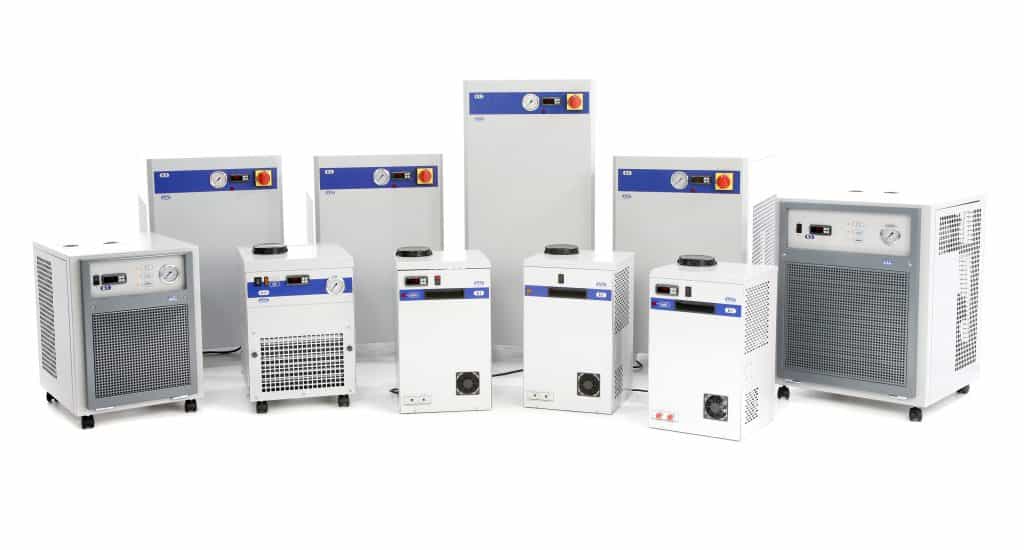 If you want to find out more about temperature control equipment, don't hesitate to get in touch with our team, here.