When we look back on 2020, what will you say about the year of the coronavirus? Here at LC Services we will say we supported Medik8 in their production of hand sanitizers. This exciting project has been sent out across the UK to the community.
When I saw the initial Facebook post from Medik8 on social media about the 'helping hands' project, the quote "We can't make ventilators but we can make sanitizer" stood out to me. As a company, like many others, we wanted to help and support with regards to the virus. However, we were unsure of how we could contribute in order to make a difference. With the quote in mind, I proposed the idea to contribute to Medik8's project to our boss. He agreed on the spot! We then pledged to donate £10,000 to the 'helping hands' project to put the production of the hand sanitiser into motion.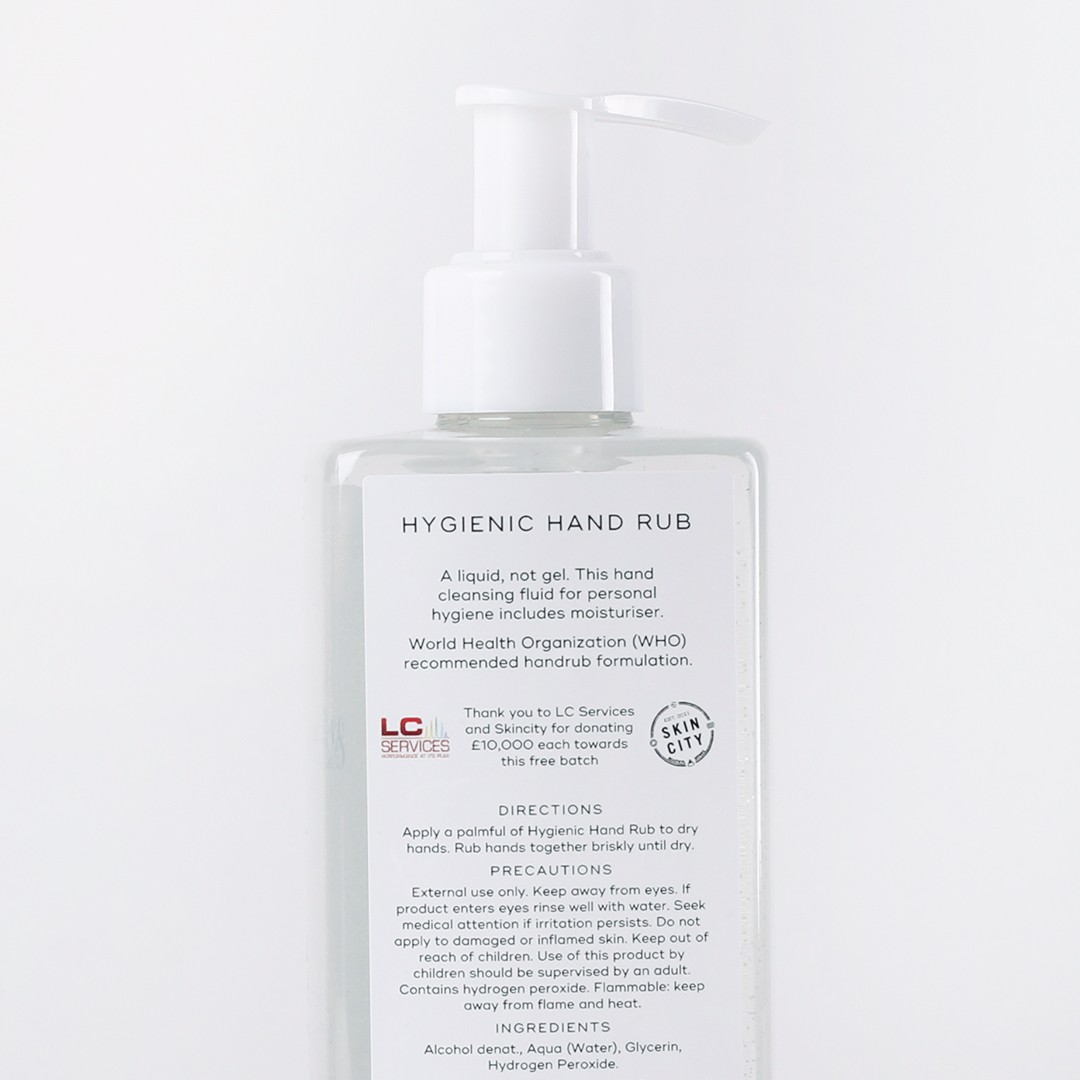 We are grateful to have our logo featured on the back of each bottle of hand sanitizer.
FIRST BATCH READY
Medik8's first batch of 4000 sanitizer made it's way to the public in April 2020. The sanitizers were initially dispatched to: care homes, homeless shelters and vulnerable groups. Then later, expanded to reach: different Trusts, hospice and hospitals. Suddenly, the hygienic hand rub made it's way to the hands of the those working on the frontline. Many doctors, nurses, carers and teachers all received the hand sanitiser.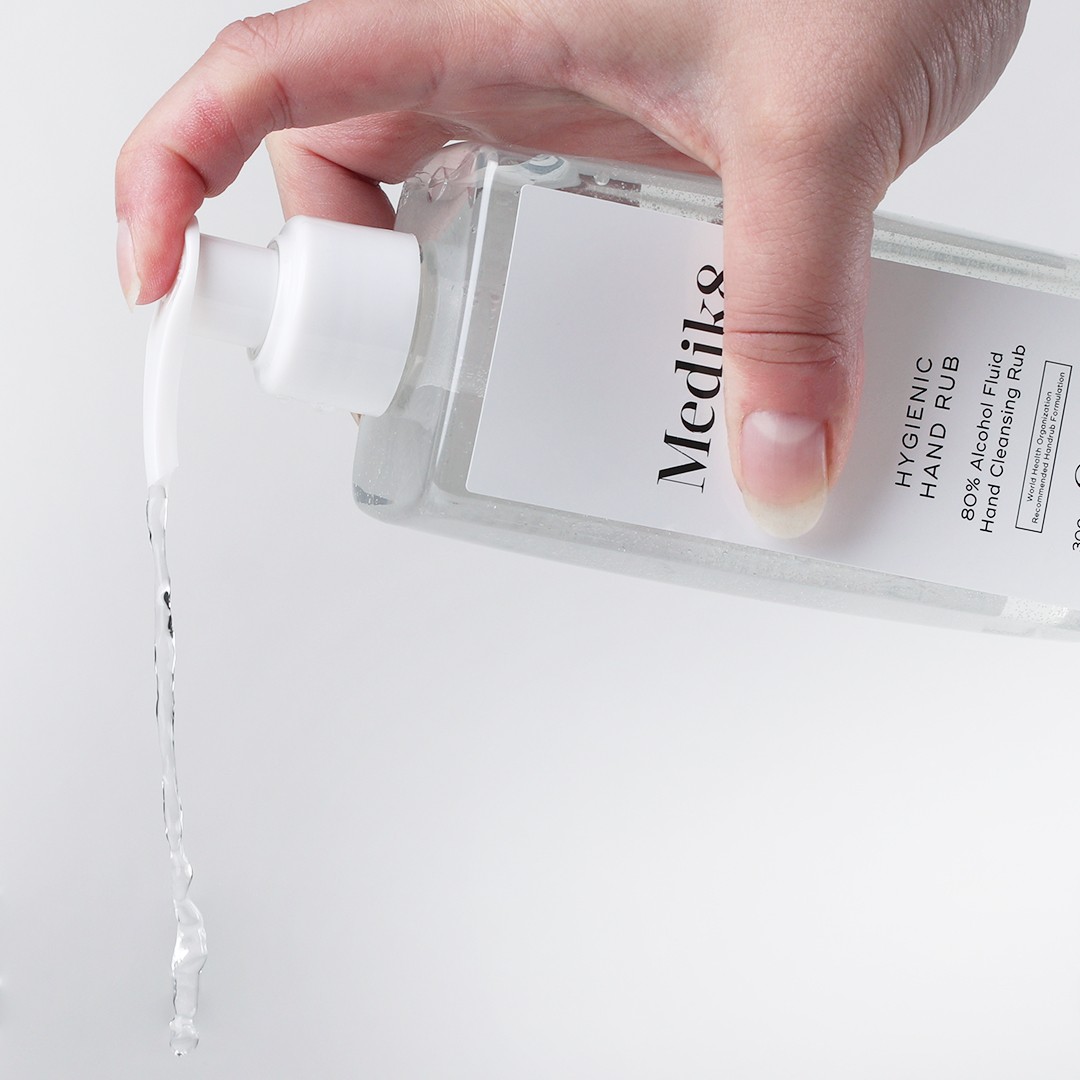 AN ADDITIONAL 50,000 HAND SANITIZERS
Speaking directly with CEO and founder of Medik8 allowed us to understand his commitment to produce hand sanitizers for the wider community. We learned he wanted to speed productions in order to make an additional 50,000 sanitizers. With their own finances, our pledged £10,000 and an additional £10,000 from SkinCity , Medik8 was able to produce a next batch of sanitizer bigger than the previous.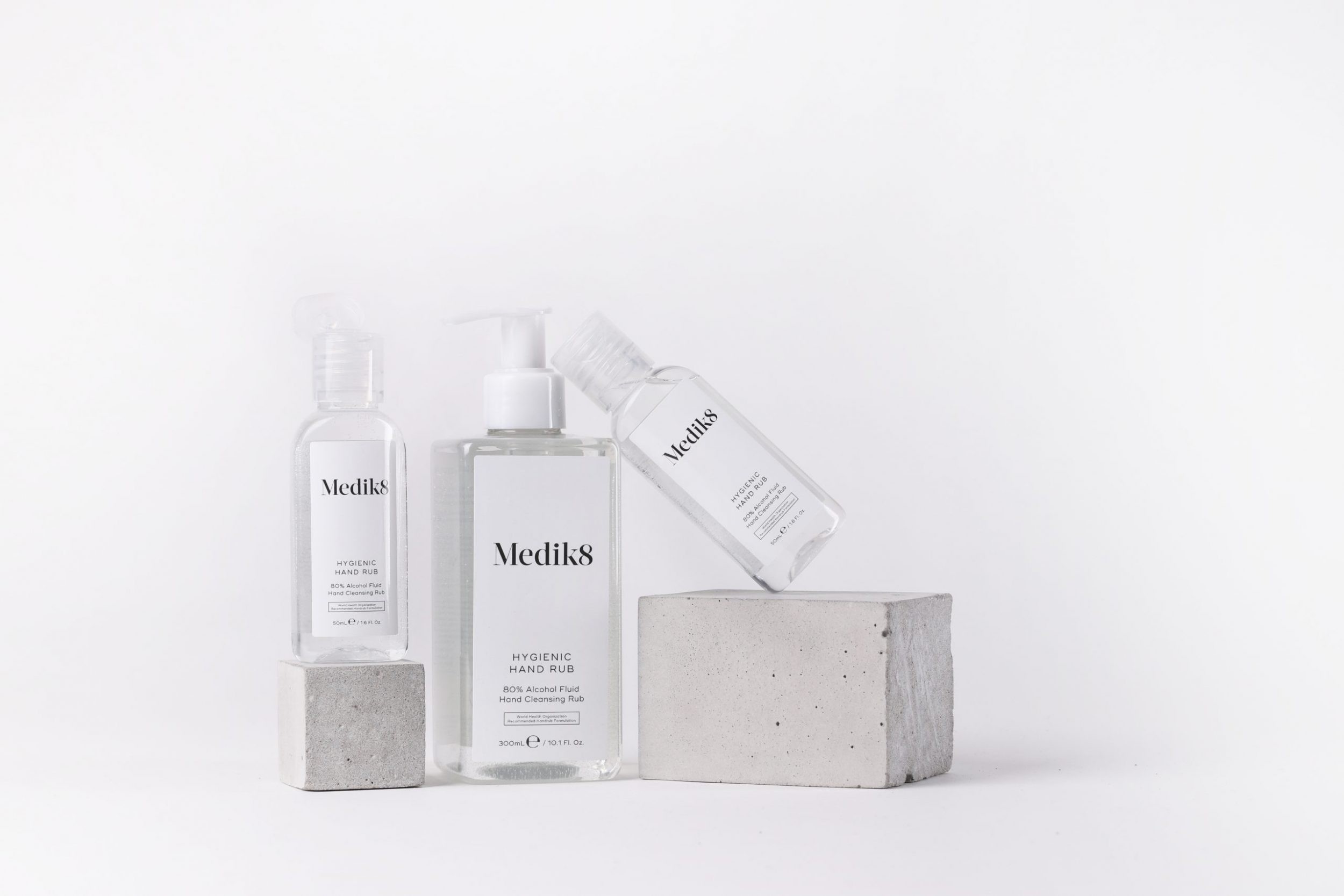 Medik8's wide selection of high end skin care products has meant that they have the expertise to produce a product that is, not only in bulk and for the wider community, but formulated to the standard of WHO whilst being caring and not drying for the hands.
This project has been an interesting and insightful contribution for us and we have enjoyed seeing these hand sanitizers in the hands of those who need it the most.
If you have received a bottle from Medik8 we'd love to hear from you. Let us know by emailing us or tweet us @LC_Services_Ltd.
For additional information on the project go to Medik8's blog here or check out the response the sanitiser is having via Medik8's Instagram account