In recent years, L C Services has been setting it's sights bigger for business both nationally and internationally. Including our recent exhibitions in Vietnam.
Open minded about the business and our prospects of the future, we are eager to expand. Especially in our analytical parts supply side of business.
Travelling around the world has enabled us to gain knowledge on what our clients and distributors really want from us as a business and we hope to be able to venture to more exhibitions in the coming years.
Analytica Vietnam 2019 was one of our first business visits to Asia for L C Services, giving us a very unique opportunity to expand our parts supply business and established distributors in the east.
Being largest trade show for laboratory technology, analysis, biotechnology and diagnostics in Vietnam, Analytica connects countries from all over the Middle East . Located at the Saigon exhibition centre, 64%  of exhibitors and visitors have travelled from another country. We were optimistic about the attending due to the wide range of diversity from countries. We were especially blown away by the response we receive in Ho Chi Minh City.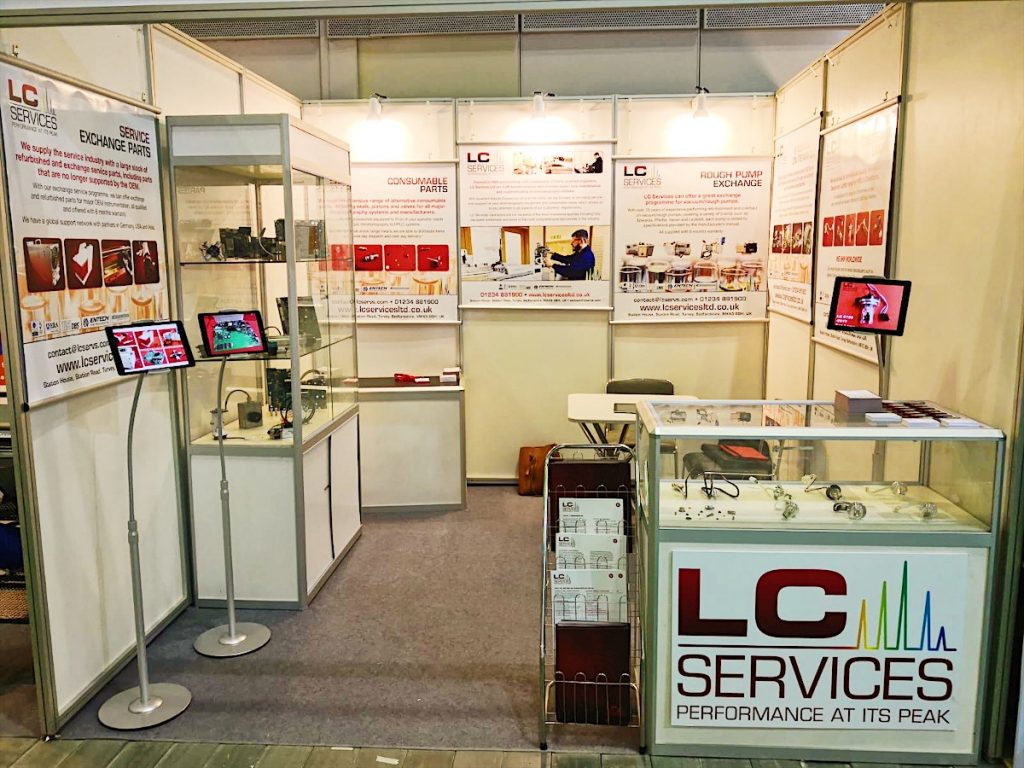 L C Services Exhibiting at LAB INNOVTIONS 2019
Closer to home we visited Lab innovations at the NEC Birmingham, UK in 2019. This was a great opportunity to focus on the promotion of our laboratory services.
We have attended several previous shows of Lab Innovations as the show is an ideal location for appropriate laboratory solutions. It is also a great place to meet technicians and laboratory personnels alike. An important position to be in to address business front and centre.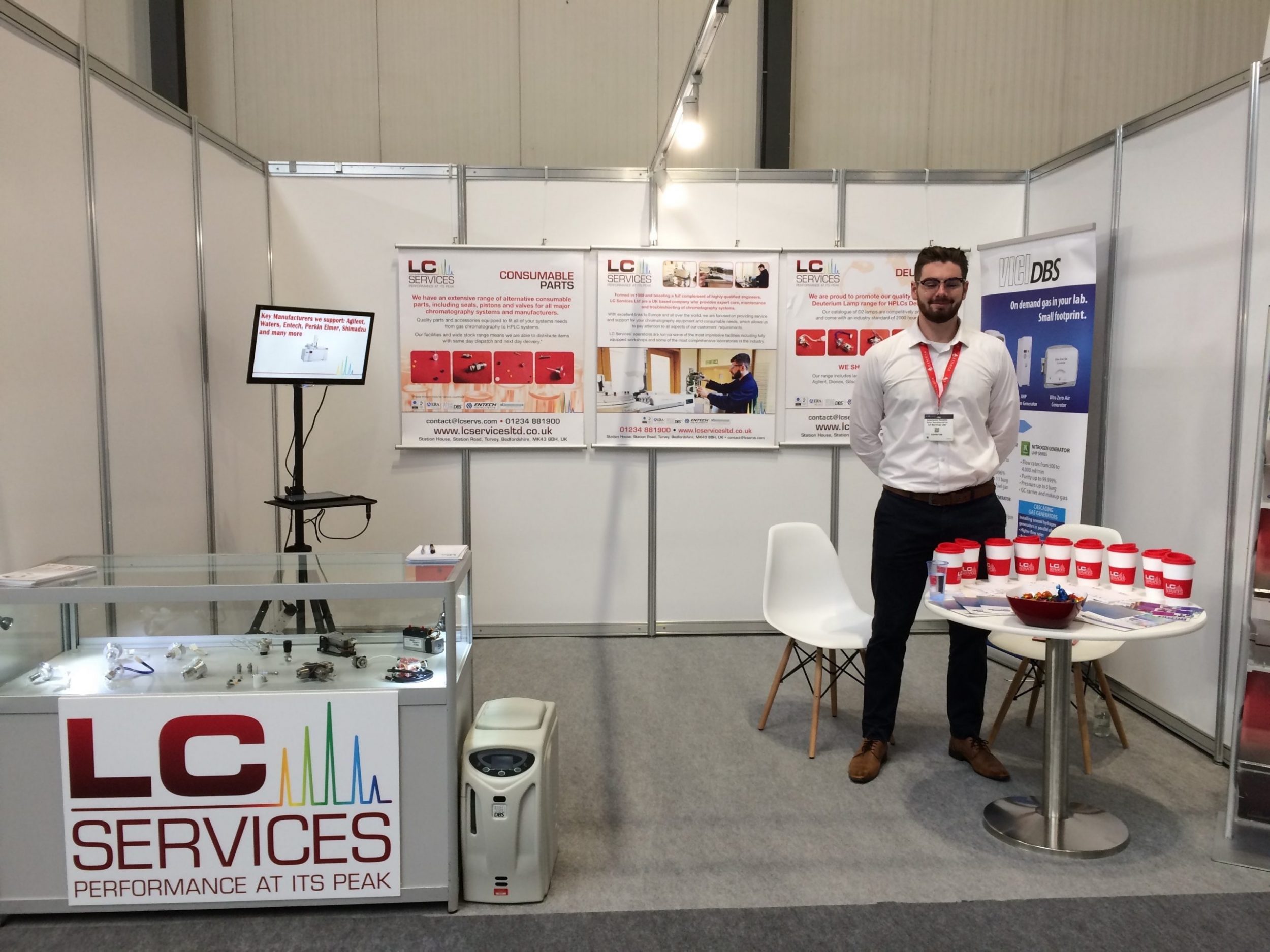 AIR QUALITY AND EMISSIONS SHOWS
In past years we have visited the AQE show in Telford UK. The exhibition focuses on environmental solutions for air quality and emissions. This show we advertised our strong partnership with Entech as we are proud to be the only UK distributors of their products. The exhibition was a way to promote Entech Instruments in the UK as it is  US based company. Entech are number 1 world produces of amazing products for air monitoring and analysing and we are thrilled to be the only UK distributor of their products. Find out more about what Entech can offer here.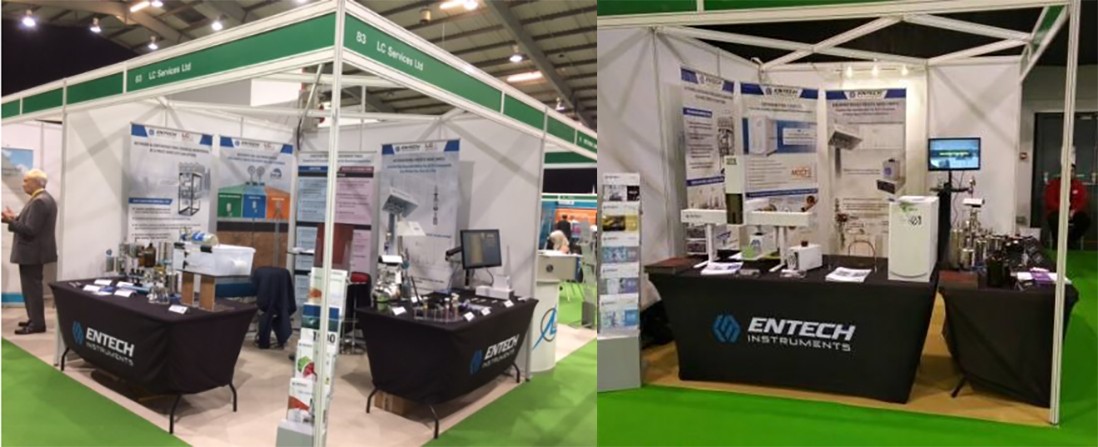 L C Services have attend exhibitions at Analytica in Munich
It has been great attending the main Analytical Exhibition in Germany. The exhibition is an important show to collaborate and meet potential clients from all over Europe. Here at LC Services we hope to venture back to Analytical in Munich to explore more of what Europe has to offer in the future.
Most recently L C Services Exhibitions – Analytica Lab Africa in South Africa, click here to read all about it.
We believe in face to face connections within our industry. We also hope to be able to exhibit in more countries around the world next year. Where to next then? Onwards and upwards.