LC Services are proud to announce that our entire fleet of service cars are now either PHEV – plugin hybrid electric vehicles or EV – electric vehicles. We continue to strive in doing our bit for the planet while traveling across the UK for your chromatography servicing.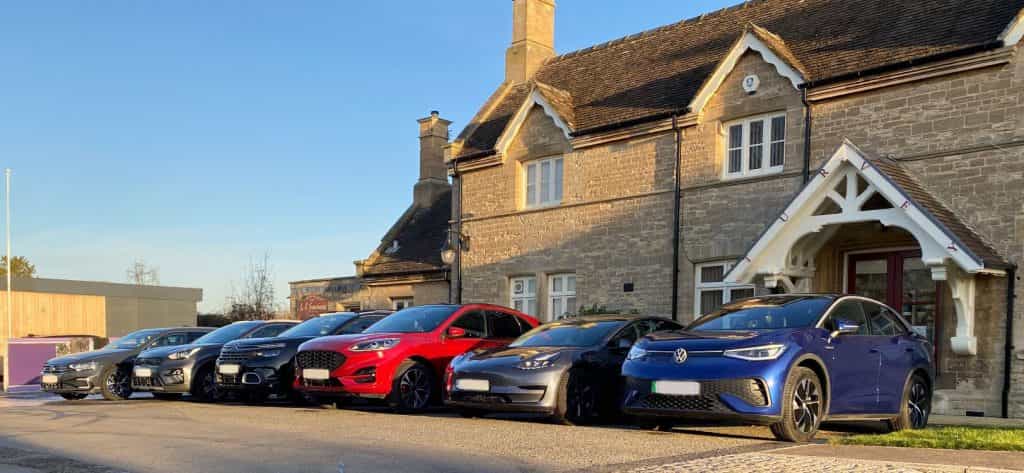 Our chromatography servicing team including our Service Manager and Field Service Engineers can now be seen driving in electric vehicles for your chromatography laboratories breakdowns and Preventative Maintenance (PM) visits. All of our engineers are excited to be driving economical and up-to-date PHEV and EV, making sure we are running operations efficiently and are able get to our customers and clients with as little downtime as possible whilst lowering our carbon footprint.
Benefits of our servicing include:
48 hour breakdown response time for all our customers.
Decrease downtime in your laboratory with regular servicing and maintenance visits from us.
Improve longevity of equipment and extend the life of older machinery, making them more efficient for longer.
Ongoing support from our experienced servicing team whenever an issue arises.
All of your laboratory is supported. Whether your equipment is old or new, we can service multiple original equipment manufacturers (OEMs) instruments. Find out the range of equipment we cover on our supported models page.
View our servicing page for tailored service, maintenance, repairs and support plans to cover all your analytical laboratory equipment.
From Lands End to all the way up to Scotland, even driving to Europe, our servicing team are now running on the most efficient eco-friendly vehicles around. We are pleased to be able to help towards a greener future. Don't our cars look great in front of LC Services HQ in Bedford?