When purchasing or replacing equipment for your chromatography laboratory, buying new isn't your only option.
Reconditioned or refurbished lab equipment is often cheaper, benefits the environment and means less waste goes to landfill. This type of equipment is pre-owned, where a seller re-services and repairs it back to working order.
When purchasing reconditioned lab equipment, there are several things you need to keep in mind, and we've covered them below.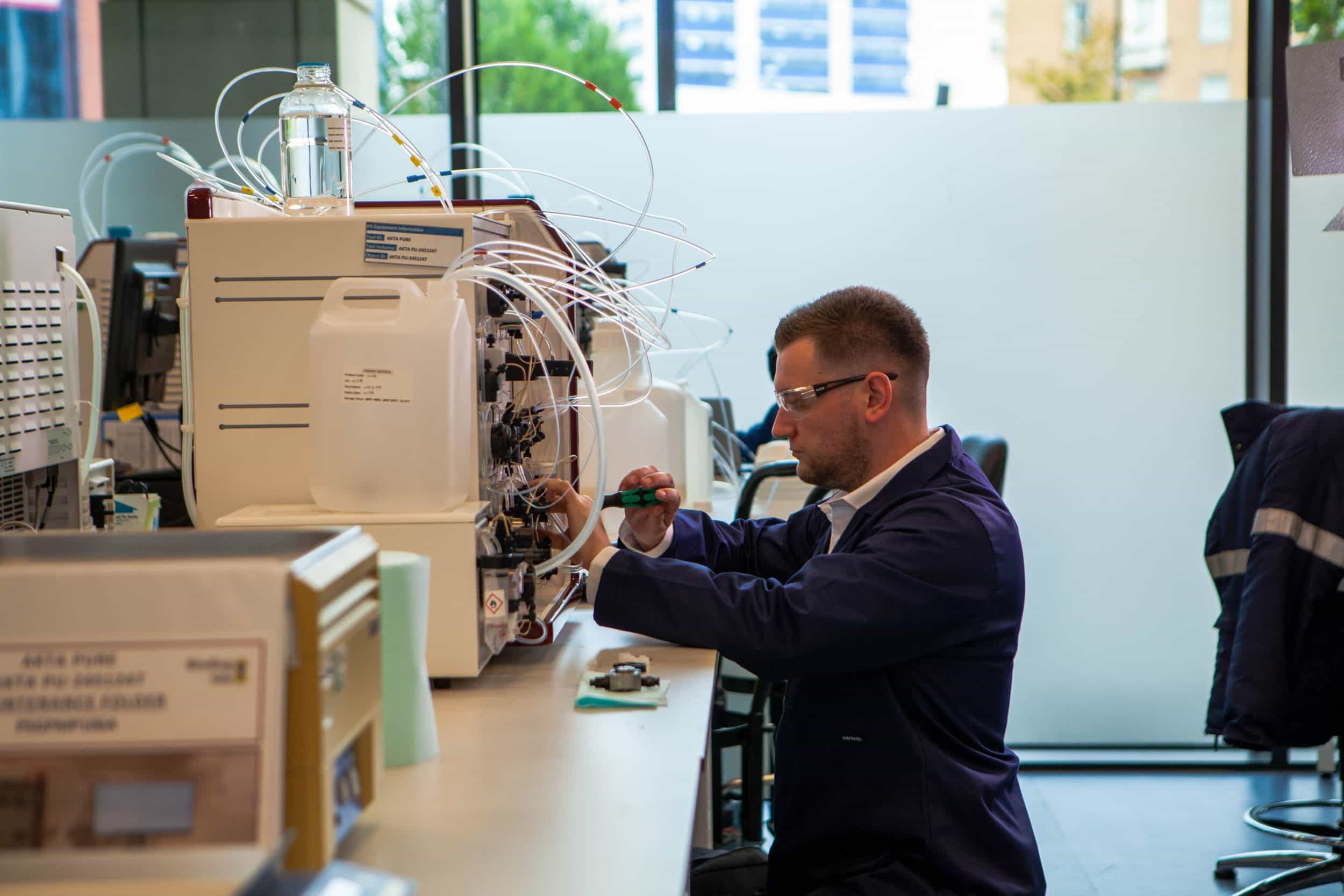 What to look for when buying reconditioned equipment
Service and source history
If possible, ask about the history of the item you're about to purchase. Not only does this give you insight into its usage, but it allows you to assess the quality of the equipment and where it has come from.
For example, if the equipment was previously used in a hospital, it was likely used frequently. However, it may have been used less in a startup lab setting.
It is also worth enquiring about the previous service history and the work which was completed for the equipment to be reconditioned.
The available brands
While the supply of most models and manufacturers for refurbished equipment is good, check that your ideal brand is available.
If you're looking to replace a system in your lab, there is a likelihood that you'll be able to find the same specification, or a better one, that has been refurbished. For those of you who work in your lab daily, this is beneficial, as your staff won't need to learn how to use a whole new system, meaning a smoother implementation process.
Most equipment dealers, including LC Services, will have a wide selection of leading manufacturers, including Agilent, Perkin Elmer, and more.
Refurbished parts offering
Sometimes, we know things can happen, and equipment breaks down, often simply needing a replacement part. When purchasing refurbished equipment, be sure you can readily buy parts for it from either the original seller or other part sellers, to protect your new investment in case of a breakdown or issue.
You can help keep costs even lower by seeing if refurbished parts are available.
If you're covered by warranty
New or reconditioned equipment can be a considerable expense for your lab, so having warranty can be reassuring.
Not all equipment will come with warranty included, so if this is important to you, be sure to enquire. Be aware, the length of time and level of warranty can vary amongst sellers.
For additional peace of mind, check if anything voids this warranty, such as service and maintenance requirements.
What the lead times are
Compared to buying new, reconditioned lab equipment does have a far better delivery lead time, because new equipment often has to be built by the manufacturer.
Whether you're purchasing additional or replacing old equipment, you need to know the lead time for your equipment's arrival, to ensure it can be delivered in the timeframe necessary.
At LC Services, we can ship reconditioned parts worldwide to ensure limited downtime for your lab.
Check your seller
Finally, be sure you know who you are buying from. Reputable sellers will have honest reviews you can find easily, whether on their website or when doing your research. Be sure that you have seen your equipment, whether in picture form or by asking for the serial number.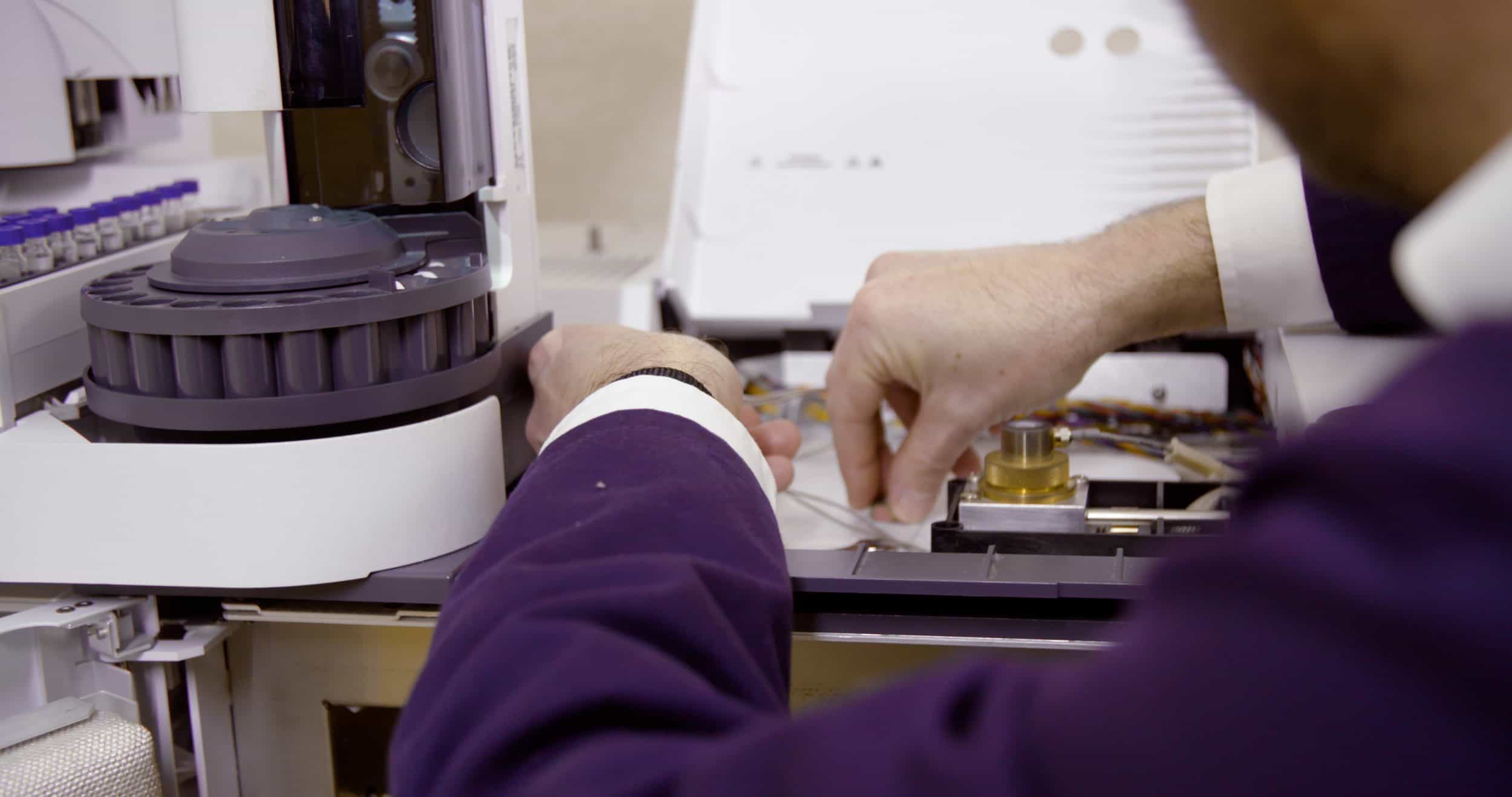 What to look for from a reconditioned supplier
It's also worth considering the broader range of services your supplier delivers. These can range from training and support with implementing equipment into your lab, to service and maintenance offerings. Here are the top things we think you should look out for:
Training services
Your staff need to feel confident when using and troubleshooting minor faults with analytical instrumentation – this is more important when it's a piece of equipment they've not used before.
When purchasing lab equipment, see whether your supplier can provide on-site or online training, like at LC Services.
Chromatography servicing, maintenance and repairs
You want to know that post-purchase, your equipment can still be maintained, serviced or repaired as necessary. Be sure to check that your reconditioned supplier offers to service your new equipment or works with someone who does.
Our engineers can support and service a wide range of machinery throughout your laboratory. We can deliver service and maintenance for various brands, including Gas Chromatography to High-Performance Liquid.
Why choose LC Services
At LC Services, we are here to ensure your laboratory runs as it should. Our refurbished parts can help improve equipment longevity and reduce repair costs.
Best of all, we have a refurbished and exchanged parts programme that is available worldwide. All of our refurbished parts are rigorously tested and optimised for reuse, allowing you to replace parts of your system at a discounted exchange price.
If the item is in stock, we can even ship it the same day, with all our parts coming with a 6-month warranty.
Discover our full reconditioned and exchanged parts programme offering by visiting our website here: https://www.lcservicesltd.co.uk/reconditioned-parts-exchange/